PP WOVEN SACK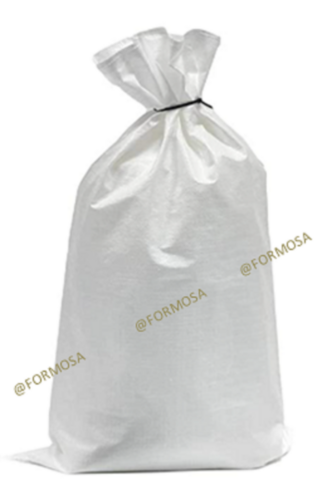 PP WOVEN SACK
Product Description
We are one the major manufacturers and suppliers of Woven Sacks that is made up of Polypropylene material using cutting edge tools to provide accurate shape. It is widely demanded in various industries such as industrial as well as agricultural. They are highly demanded in market due to its durable & strong nature which is capable for heavy duty work. Woven Sacks are of two types laminated & non laminated and can be availed in different sizes. It is ideal for carrying bricks, stones, garden waste & grains.

Features:
Rot proof
Light in weight
Tough nature

Frequently Asked Questions:
1. What are pp woven sacks?
Ans. Woven polypropylene luggage also known as poly luggage or pp luggage, is used for many functions including feed, corn, bird seed, and pecans. That luggage is made from a plastic called polypropylene making them very long-lasting. They've many advantages and are broadly used in agriculture and other areas.
2. In which pp woven baggage are used?
Ans. Geotechnical engineering: PP Woven fabric is considerably used in the creation of irrigation works, roads, railways, ports, mines, homes, and greater. Having the functions of filtering, draining, isolation, and anti-seepage, pp woven fabric is one of the most famous geosynthetics.
3. What is the total shape of the pp cloth?
Ans. Polypropylene (PP) is one of the most commonly used thermoplastics in the world. Polypropylene makes use of a range of plastic packaging, plastic elements for machinery and gadget and even fibers and textiles.
Contact Us
145 A & 145 B, Near Coca- Cola Factory Village Samadra, Kheda Highway, Vijayanagar,, Kheda, Gujarat, 387120, India
Phone :+918035063389